At the diocesan level, we strive to develop, create and/or discover ways to enable congregations to:
Identify and serve the varied spiritual and material needs in their churches and their communities
Fulfill their Baptismal Covenant by learning what it means to become institutions of transformation
Find their vocation or call
Affirm God's vast and varied creation and celebrate the fact that not all congregations grow in the same way
Value diversity as an aid in discerning the direction of parish growth, encourage risk-taking
Broaden the vision of ministry, in accordance with the Great Commission to include global mission teams and engage in local social justice activities
Develop, with the guidance of the Holy Spirit, methods of leadership training and growth strategies, including methods of managing change.
Congregational Assessment Tool
In an effort to support each congregation's vitality, the Episcopal Diocese of San Diego is conducting surveys of every faith community using the Congregational Assessment Tool (CAT). Approximately one-quarter of all congregations have already taken the CAT as part of their rector search or in an effort to discern the way forward with future ministry. Our diocese sponsored a training for CAT interpreters last October. These trained interpreters help congregations understand their CAT results, particularly as they relate to vitality, strengths and weaknesses, and help congregations plan for the future.
To learn more about the CAT, please visit: holycowconsulting.com/cat/.
To arrange for your congregation to take the CAT, please contact The Rev. Canon Gwynn Lynch.
Resources
The Restoration Project by Christopher H. Martin
"The book weaves prayer, poetry, and art with contemporary stories of brokenness, joy, and discovery to guide the reader to a place of spiritual renewal."
Buy it here
Claiming Resurrection in the Dying Church: Freedom beyond Survival by Anna B. Olson
"Using her own experiences in a dying congregation, Olson encourages pastors to use this opportunity to explore new ways to minister, freely and selflessly, and provides a powerful model of what faithfulness to the gospel looks like"
Buy it here
Tweet If YouJesus by Elizabeth Drescher
"Tweet If YouJesus brings the wisdom of ancient and medieval Christianity into conversation with contemporary theories of cultural change and the realities of social media, all to help churches navigate a landscape where faith, leadership, and community have taken on new meanings."
Buy it here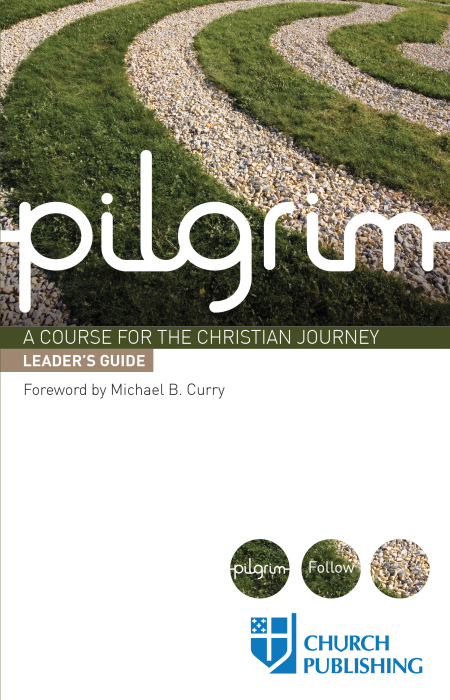 Pilgrim: A Course for the Christian Journey by Stephen Cottrell, Steven Croft, Paula Gooder, Robert Atwell, and Sharon Ely Pearson
"The Pilgrim program is an exciting and highly accessible set of educational resources for Episcopalians and other Christians, wherever they are in their spiritual journey." – The Rev. Canon C. K. Robertson, Ph.D., Canon to the Presiding Bishop for Ministry
Beyond the Episcopal Church
Buy it here
These resources focus on collaborative process, and transformation. LeaderResources licenses resource material individually to congregations and dioceses for a single membership fee.
ChurchNext provides hundreds of online courses to invigorate your thinking and enrich your spiritual life. Great courses, and great instructors streamed right to your computer.
Strategies, programs, tools and resources to identify, connect and help high-capacity Christian leaders multiply their impact.
New research-based information and new ways to learn and minister more effectively within and outside faith communities.
Provide strategies, practical tools, and proven evangelism and discipleship methods for every area of ministry and service in an Episcopal church.
A commercial site offering an enormous range of church communication and outreach tools.
The Work of the People is an independent ecumenical platform that produces and publishes multimedia to stir imagination, spark discussion and move people toward discovery and transformation.